Baby Bottle Campaign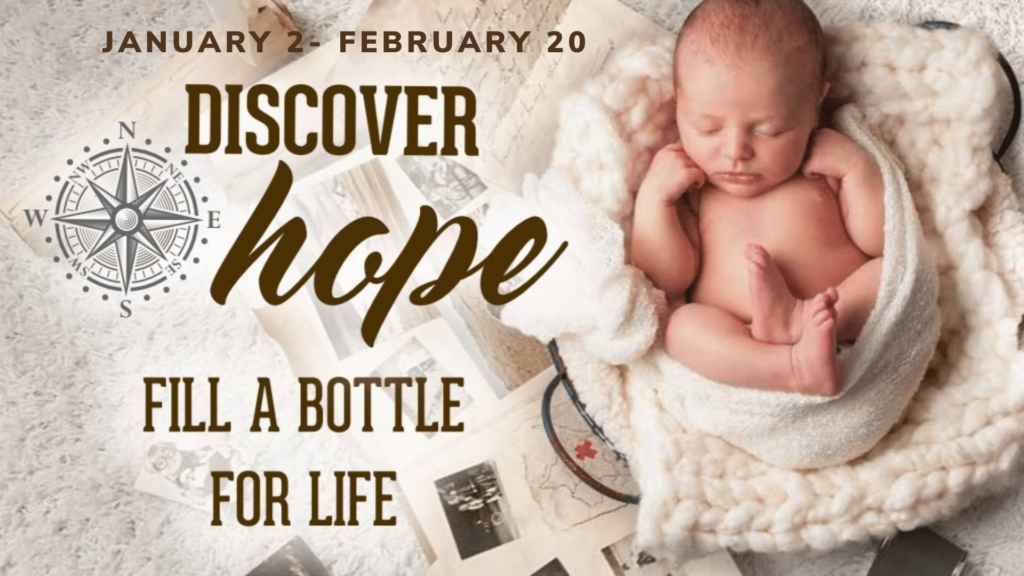 Your spare change saves lives!  Launch a Baby Bottle campaign at your church or group!  Support life by collecting coins, cash and checks in baby bottles while also making a stand for life.
We will be celebrating Sanctity of Human Life Sunday on January 23, 2022. We would be thrilled if you would celebrate with us. Imagine every church in the valley rejoicing in the reality that every human being is unique and created in the image of the Most High God. The plan that God has for each life is exclusive to each individual.  LO exists to defend and protect those pre-born babies so they can become who God means them to become.
To celebrate the Sanctity of Human Life in your congregation, small group, or service organization:
1. We gladly provide you with bulletin inserts and baby bottles. Let us know if you would like them and how many. No bottles? No problem! You can give online.
2. To schedule a speaker, please contact us a few weeks in advance.  This has been another miraculous year at LO and we want to share the details with you.
3. You can begin The Baby Bottle Campaign on Sanctity of Human Life Sunday and end it the Sunday after Valentine's Day.
If you would prefer to do the Baby Bottle Campaign at a different time, just let us know. Contact us at 509-882-1899 to celebrate Sanctity of Human Life with us!