Walk for Life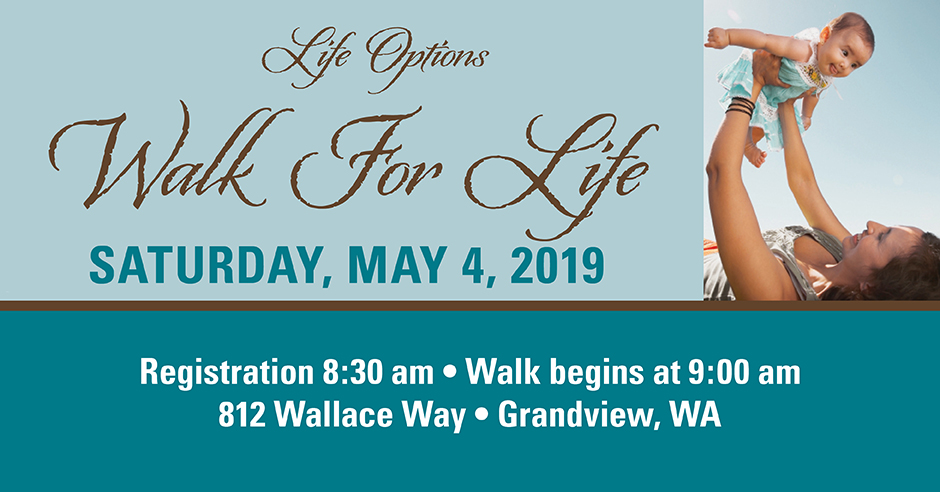 Walk for Life 2019!
Saturday, May 4, 2019
Registration 8:30 · Walk begins at 9:00 am
At: Grandview Community Center
812 Wallace Way
Grandview, WA 98930
This event has passed, 2020 event info coming soon

Step 1: Register as a Walker.
Step 2: Ask EVERYONE you know to sponsor you.  You will be amazed at how many will say YES!
Step 3: You'll get your own FundEasy page, so you can use text, email, & social media to raise funds, as well as a paper form you can use to ask in-person.
It's easy!
Collect no money!  We'll invoice your sponsors after the Walk.
Only a two-mile stroll – bring the whole family.
Walk a different day if you can't join us.
Free T-Shirt with $200 in pledges!
9 out of 10 people you ask will say "yes".
Do you own a business?  Be a Corporate sponsor
Your support helps us accomplish our mission of affirming at all stages the sanctity of human life, and helping women and men find direction and dignity by caring for their practical, emotional, and spiritual needs.
Please contact Andrea Donaldson with any questions at 509-882-1899