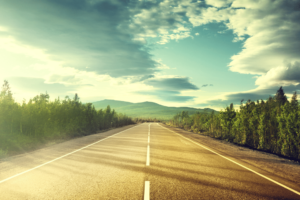 I'm thrilled to announce that after being closed temporarily, we're open again! Time always intrigues me: The past seems to have gone fast, the future feels far away, and the present appears slow. Right now, it feels as though we've been stuck under the current circumstances forever. With schools closed, events cancelled, gatherings postponed and only essential errands being done – time tends to drag on.
Although it's been a challenge, I believe this time has also provided an opportunity to re-establish some of our priorities. We've been "forced" to stay home, spend time with our family and only do what's absolutely necessary. And although I do miss the fun activities, I truly believe God is calling us to let go of our busy-ness and draw closer to Him. Our eternal reward will far outweigh any temporary treasure we claim here on earth.
I want you to know that our team has remained focused on carrying out the mission of Life Options even through the slow-moving present I mentioned above. This is a pivotal time in our service that we will look back on and know that God was in control the entire time.
Here are some of the praises we have offered to God through this pandemic:
During our closure, we had enough staff to continue answering phones and counseling clients, and we started doing virtual appointments.
Our Walk for Life -with a twist- was a huge success! God provided above and beyond what we could have hoped for.
We learned and implemented new technology for meeting our clients' needs.
Our financial needs have been covered so far.
We've served women at higher risk for abortion, and had the chance to counsel them and offer them solutions with hope.
Lastly, we are living out Romans 5. We've experienced trouble and suffering as a team, but God has strengthened us through it!
"We also rejoice in our sufferings, because we know that suffering produces perseverance; perseverance, character; and character, hope." – Romans 5:3-4
God is cultivating our character to lead us toward hope through all our troubles, and we praise Him for that!
Together for God's glory,
Melanie Smeenk, CEO