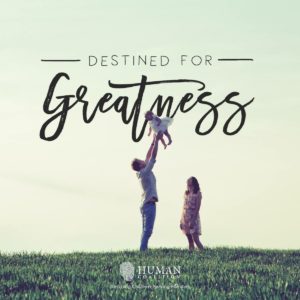 Denise* first came to us for a pregnancy test. Denise met with our consultant Rose* and initially admitted to feeling excited about the possibility of being pregnant. Her excitement soon changed to despair, however, as Denise shared that she and Joshua,* the baby's father, were no longer together. The conversation proved difficult since Denise wasn't feeling well; she had to excuse herself several times to rush to the bathroom. After the test confirmed that Denise was pregnant, she was offered various resources and referrals, along with a packet specifically prepared for the father of the baby.
One of the resources offered was to attend parenting classes at LO. 4 months later, Denise returned to LO with Joshua to begin the classes. The couple always arrived for their appointments together but often met with separate consultants. Denise met with our female consultants and Joshua met with our Fatherhood consultant. They both participated regularly in the classes and enjoyed shopping in our boutique with the points they earned. One of the items Denise & Joshua knew they needed was a car seat, and we happened to have one in our boutique at that time! So, the couple saved and saved until they had enough points to buy the car seat.
After a month of classes, the couple was offered Bible study lessons as a way to earn even more points at each appointment. They agreed and were open to hearing about the gospel and interested in learning more about having faith in Jesus. Denise even told Rose about a friend of hers who was asking about God. Denise didn't feel confident enough to share with her friend, but thought that Joshua could. Rose gave Denise some booklets that share the gospel, which Denise could then pass on to her friend. Rose told Denise "You know people I don't, people with whom I will never have the opportunity to share about God, but you will!"
Denise and Joshua still struggled with their relationship, but began to open up about their challenges and discussed ways to improve. At one point, Joshua expressed interest in pre-marriage counseling. Our staff provided a referral for that purpose.
As the couple continued their classes, they developed positive relationships with our consultants while preparing for the arrival of their baby. They were challenged to spend time in the Word and encouraged to make church connections. A couple weeks before their baby's due date, Denise and Joshua were invited to attend church and were connected with Dave.* Dave was given permission to contact the couple to arrange to get them to church. When he called, he learned Denise was not feeling well and was on her way to the hospital. Dave decided to go to the hospital to check on the couple only to find that they had already welcomed their new baby into the world! Dave sent a photo of the new baby to Rose so she would know that they'd had their baby; then Rose also went to visit the family.
Denise and Joshua returned to LO after having their baby to continue their lessons on parenting, and to grow in their knowledge of God. Our staff had so much fun welcoming them back and congratulating them, as well as oohing and awing over their beautiful new baby!
It's been quite a journey for Denise and Joshua and it's just the beginning! But imagine, if you will, what if LO hadn't been there? Where would they have turned to for support and encouragement during this very challenging time in their life? Because of you, Denise and Joshua were given tools to work on and improve their relationship. Because of you, Denise and Joshua were introduced to Jesus and equipped to tell others about Him! Because of you, precious baby Daniel* has a great start to his life.
Because of you….. Thank You!
*Names changed for confidentiality