Last year, we had the opportunity to share some of our materials & teaching tools that we use in AWARE (presentations on healthy relationships & sexual integrity) with a group down in Nicaragua.
The power of these truths & the way God works through them is truly incredible, and I wanted to share a letter from Laura with you.
"Thank you so much for your willingness to share LO brochures & tools with me so that I could share a "True Love Waits" talk with high school girls in Nicaragua.  I also really appreciate that you prayed for us!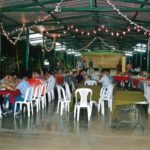 I can truly say that any good that came out of our talk & discussion was from God.  From my own perspective-the night was a flop-my limited Spanish limited my ability to communicate, I wasn't as prepared as I should have been, our idea to have the students assemble their own bracelets meant that not everyone got one, we started late and ran late . . . And the lemonade was sour. 
BUT GOD!  He touched hearts & lives in ways I don't fully know or understand-but I know two ways He used that night:  One, the next morning at church, the mom of one of the girls spoke to the whole congregation and thanked me personally for talking with her daughter about this difficult topic.  She thanked us for investing in her life.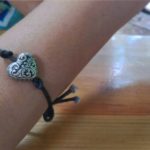 Two, the young, recently married music teacher found one of your brochures the morning after the event and was so excited about the content that he asked to meet with me to get my notes and PowerPoint so that he could follow up with the students later!  Since only half of the students came, his follow up will be especially important! 
Thank you, LO-your generosity and willingness to help me helped to create this opportunity for girls (and guys-my husband shared the same talk with the young men) that may be a significant turning point in their lives. 
The Scripture that meant a lot to me following this event is: " And He said to me, "My grace is sufficient for you, for My strength is made perfect in weakness." Therefore most gladly I will rather boast in my infirmities, that the power of Christ may rest upon me. Therefore I take pleasure in infirmities, in reproaches, in needs, in persecutions, in distresses, for Christ's sake. For when I am weak, then I am strong." 2 Corinthians 12:9-10
God bless you & the ministry you have in the Lower Valley!
Sincerely,
Laura Solano"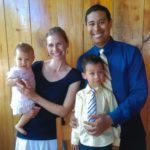 Compassion In Action
www.wearecompassion.org
info@wearecompassion.org
Truth transforms, and we have a mission field to share it right here.  Consider what students say at high schools in our valley after AWARE:
"At this point in my life I was becoming sexually active but this presentation helped me choose to stay abstinent till marriage."
"Now instead of just waiting later I'm waiting for marriage. Thank you SO MUCH!
"The information over everything is valuable.  I will hold all of it close to my heart."
If you want to work in our mission field with AWARE, please contact Connie at 509-882-1899  And please pray for God's truth to enter the hearts and minds of the students in our valley as we share by His power!