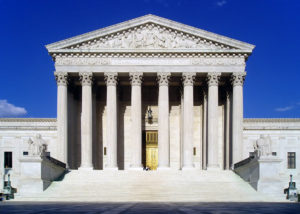 With President Trump's recent pick of Judge Brett Kavanaugh to the Supreme Court, some questions regarding the nomination revolve around abortion. As a life-affirming ministry, we believe a Supreme Court shift toward defending innocent life is a major step forward, but we know not everyone shares that belief.
One question people have is, "What would happen if Roe were overturned?" It's easy to think that if Roe were to be overturned, that would mean the end of abortion across our country. Although we work, pray and hope for such an outcome, a Supreme Court reversal of Roe V Wade will not accomplish that result. Overturning Roe would most likely send the decision of abortion back to the states. Each individual state would then establish its own laws or restrictions.
In Washington State, there are no major types of abortion restrictions, such as waiting periods, parental involvement or limitations on publicly funded abortions. Washington is also ranked at the bottom of the Americans United for Life's annual "Life List," which ranks the most pro-life/pro-abortion states in the US. Also, in Washington, we have a law called the "Reproductive Privacy Act" which gives every woman the right to choose or refuse abortion; this law is in place to maintain the right to have an abortion even if Roe were to be overturned.
As you can see, the battle won't end immediately. But regardless of what might happen in Washington, or across the country, here are a few things you can count on:
We will remain truthful.
Because of the nature of our work, we'll continue to provide factual, accurate information regarding how any ruling affects our clients and our community.
We will still be needed.
Should abortion remain legal in Washington, women will continue to seek our services. As always, we'll serve anyone who comes in our door, providing hope for those facing an unexpected pregnancy.
If abortion becomes more limited, more women and men will need our services. Our mission isn't dependent on whether abortion is legal; we are focused on serving those facing unexpected pregnancies in any political climate.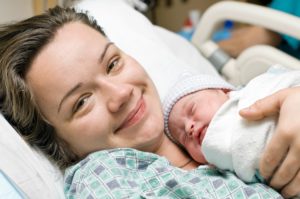 We are here to stay.
With or without Roe, our mission remains the same: to uphold the sanctity of human life and to care for our clients' practical, emotional and spiritual needs – we are here to love them. As long as there is a need, we're here because of your support!
While the nation watches the Supreme Court, we come to our offices each day, ready to serve anyone who comes our way.
Please join us in praying for our leaders as this unfolds.
"But the man who looks intently into the perfect law that gives freedom, and continues to do this, not forgetting what he has heard, but doing it – he will be blessed in what he does." James 1:25
Sincerely,
Melanie Smeenk, CEO