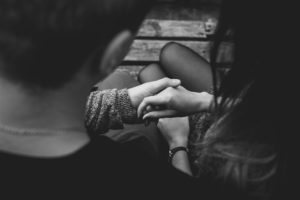 Stella* was crying when Daphne* brought her in for a pregnancy test. Stella had lived as a foster child and just got out of that system. She just landed a brand new job.  Although she had a new boyfriend; this baby was probably from a one-night stand a couple months prior.  Stella found herself between a rock and a hard place and there was no room for a baby.  How was she even going to tell her new boyfriend?
When Daphne had an abortion some years before, she almost bled to death. It had been such a painful experience, she didn't want her friend, Stella, to go through it. "I want Stella to understand that she has options other than abortion. Since my abortion, I have been unable to get pregnant. I so wish I had made a different choice. I don't want this to happen to Stella," Daphne explained.
"Stella," Daphne urged, "Let's get the ultrasound. You need all the info you can get before you make your choice."
This next part gives me tremendous hope. During the ultrasound, Daphne was texting Stella's boyfriend, as all three involved were good friends.   Stella's boyfriend would have been there if he hadn't had to work. AND he didn't care whose baby it was—he was prepared to support Stella and that baby in any way he could. At LO, we don't see many men who want to take responsibility for their own child, let alone someone else's.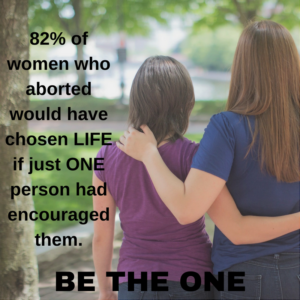 I'm not sure that it was the ultrasound that made the difference this time. I think Daphne's story and support and the strength shown by her boyfriend pushed her over the fence onto the side of life. What great friends!
Stella and her boyfriend are all signed up for parenting classes. Stella was wishing her baby would have a grandma—Stella's mother was long gone. The nurse told her that all of us at LO would be grandmas for her baby. She would find that kind of support from us.
Speaking of support—it's your support that makes stories like these possible.  We are grateful for you!
*Names changed for confidentiality